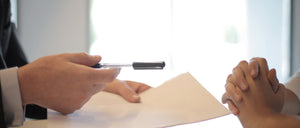 1 Hour Interview, Consultation
Transcribe information to be used in your website, social media or software solution.
Features:
- 1 hour of time for asking, responding and consulting of questions and answers

- 1 hour of review and simple edits for better accuracy of transcription
Need a Chatbot?: We can help! Click here...
Chatbots For Custom Digital Displays: Do you manage events, or work with custom digital displays? We can also help extend the functionality of how visitors can ask questions and receive answers. Allow users to use their voice, their device to ask questions while an event digital display can answer questions visually or using the audio of the hardware you supply.
Example:  https://zacharyandsons.com